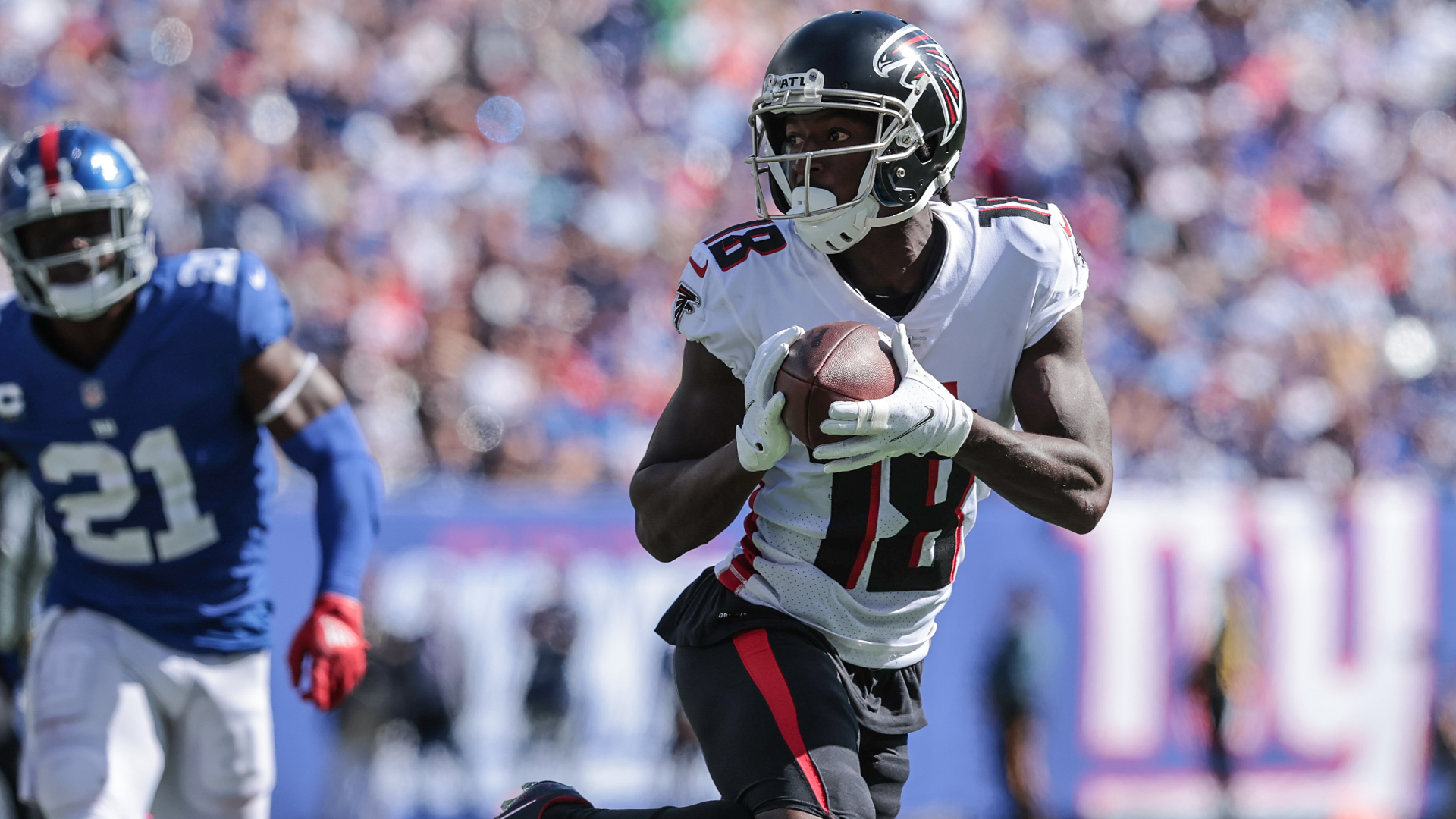 'I paid the price, believe me'
Calvin Ridley has been reinstated by the NFL after his indefinite suspension for gambling on games.
The Jacksonville Jaguars wide receiver opened up about his mental health struggles during his time away from the NFL in a piece published Wednesday on The Players' Tribune. Ridley stepped away from the Atlanta Falcons during the 2021 season due to mental health reasons.
"I (expletive) up. I'm not here to sugarcoat anything," Ridley wrote. "In 2021, I made the worst mistake of my life by gambling on football."
"… This is hard for a dude like me to talk about, but I want to be real with everybody. Back then, I was depressed. I was battling anxiety. I didn't even want to leave my house. Football was the only thing that ever gave my life meaning, and I couldn't even find any joy in that at the time. Honestly, I couldn't even get up off the chair in my living room. Everything was just … dark."
Ridley revealed he played the 2020 campaign with a broken foot. He caught 90 passes for 1,374 yards and nine touchdowns that season.
The 28-year-old receiver admitted he tried to gut out the next season on pills and painkillers. But the work-life balance took a toll on his mental health.
"I just (expletive) up. Period," Ridley wrote. "In a dark moment, I made a stupid mistake. I wasn't trying to cheat the game. That's the thing I want to make clear. At the time, I had been completely away from the team for about a month. I was still just so depressed and angry, and the days were so long. I was looking for anything to take my mind off of things and make the day go by faster.
"One day, I saw a TV commercial for a betting app, and for whatever reason, I downloaded it on my phone. I deposited like $1,500 total, literally just for something to do. I was going to bet like $200 on some NBA games that night, but then I just added a bunch more games to a parlay. I put the Falcons in on it. I was just doing it to root on my boys, basically. I didn't have any inside information. I wasn't even talking to anybody on the team at the time. I was totally off the grid."
Ridley admitted that when he was depressed, he wasn't thinking straight. The worst part for him was the fallout of the situation.
"When the NFL investigators called me in, that was probably the worst day of my life," Ridley wrote. "Seeing my mom googling my name … and everything people were saying about her son. … That broke me down, man. But honestly, maybe I had to go through all of it. Maybe I had to hit rock bottom so I could get healthy. Thank God, with the help of my therapist, I was able to understand what was happening to me. I learned the names for the things that I was feeling — stress, depression, anxiety — and how to cope with those emotions."
The receiver understood he made a mistake when he was in a bad mental state, but he didn't use that as an excuse. And he thanked the Jaguars for giving him another chance to go out and do what brings him joy in life.