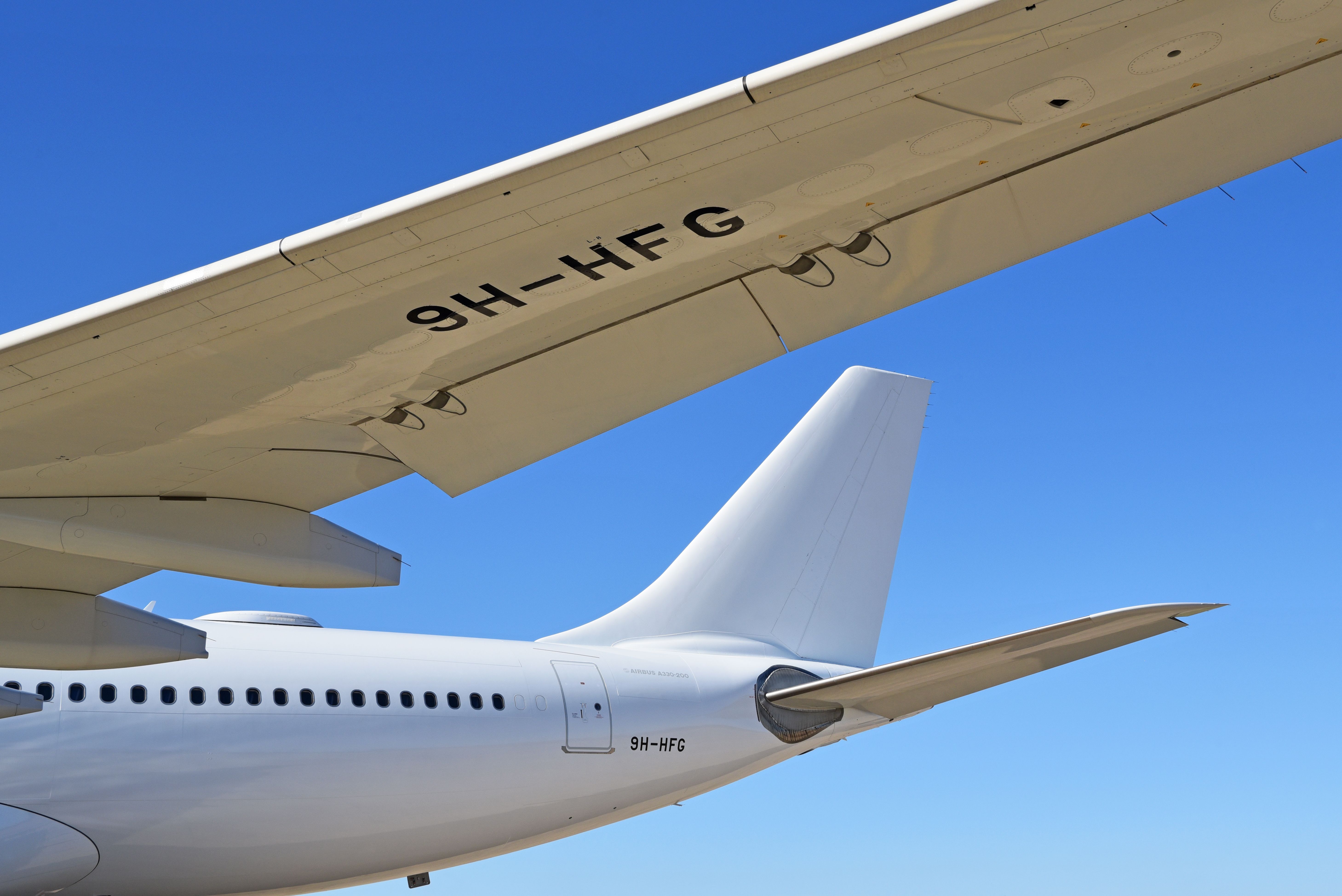 Portuguese charter carrier Hi Fly has added a second Airbus A330-200 to its growing fleet. Once maintenance is completed at Beja Airport (BYJ) in Portugal, the 14-year-old widebody jet, registered 9H-HFG, is set to enter service with the airline's Maltese subsidiary, Hi Fly Malta.
"We are delighted to welcome one more Airbus A330-200 into our fleet," said Hi Fly President Paulo Mirpuri. "It is an efficient, modern, state of the art aircraft inside and out, offers comfort to passengers and is a smart choice for customers."
Short history
Initially built as a US Air Force refueling tanker in 2008 before being passed over in favor of the Boeing 767, the jet was eventually acquired by Dutch flag carrier KLM to replace its aging McDonnell Douglas MD-11 trijets in 2013. Registered as PH-AON or "Museumplein," the renovated jet served with KLM until 2020, operating primarily on its long-haul tourist routes into the Caribbean, before being withdrawn from service during the early days of the pandemic.
Photo: Andrey Zhorov / Shutterstock
After spending some time in storage at Amsterdam Schiphol (AMS) and Lledia (ILD), the aircraft exchanged hands again in February, before being sent off to Hi Fly's base in Beja for maintenance to ready it for service.
Launching flights
In preparation for wet lease or charter operations ahead of the summer, Hi Fly has kitted the jet out in a 268-seat three-class configuration, offering 18 business class seats, 36 roomier premium economy spots, and 214 economy seats.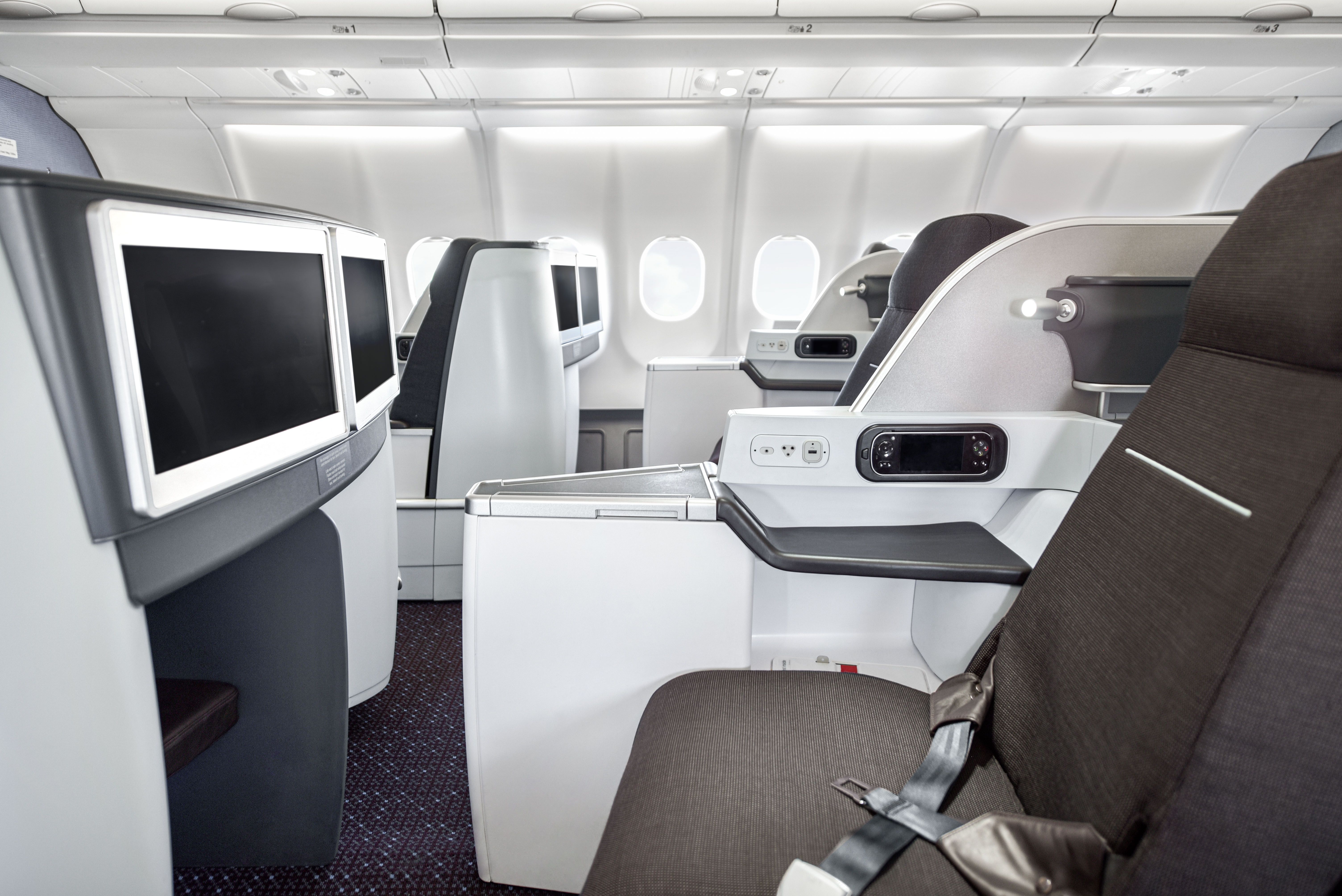 Photo: Hi Fly
Hi Fly's premium product offers the every-popular lie-flat beds, a firm favorite for long-haul travelers that love to kick back and relax en route to their destination. The roomy business class suite provides easy aisle access and a spacious layout with its 2-2-2 configuration, along with an 18-inch RAVE in-flight entertainment system.
Economy class features a 2-4-2 layout, extending through premium and into regular economy. Each seat offers the usual comforts, including an individual entertainment screen, USB charger, and a shared PC power outlet.
Where to?
Hi Fly operates a modest fleet of 11 Airbus family jets, ranging from the smaller A319-100 to five A340-300 quad jets. Along with its latest A330-200, Hi Fly operates five A330s, including three slightly higher-capacity Airbus A330-300s. Due to their reliability and strong operational efficiency, the jets have been a proven hit for Hi Fly's business.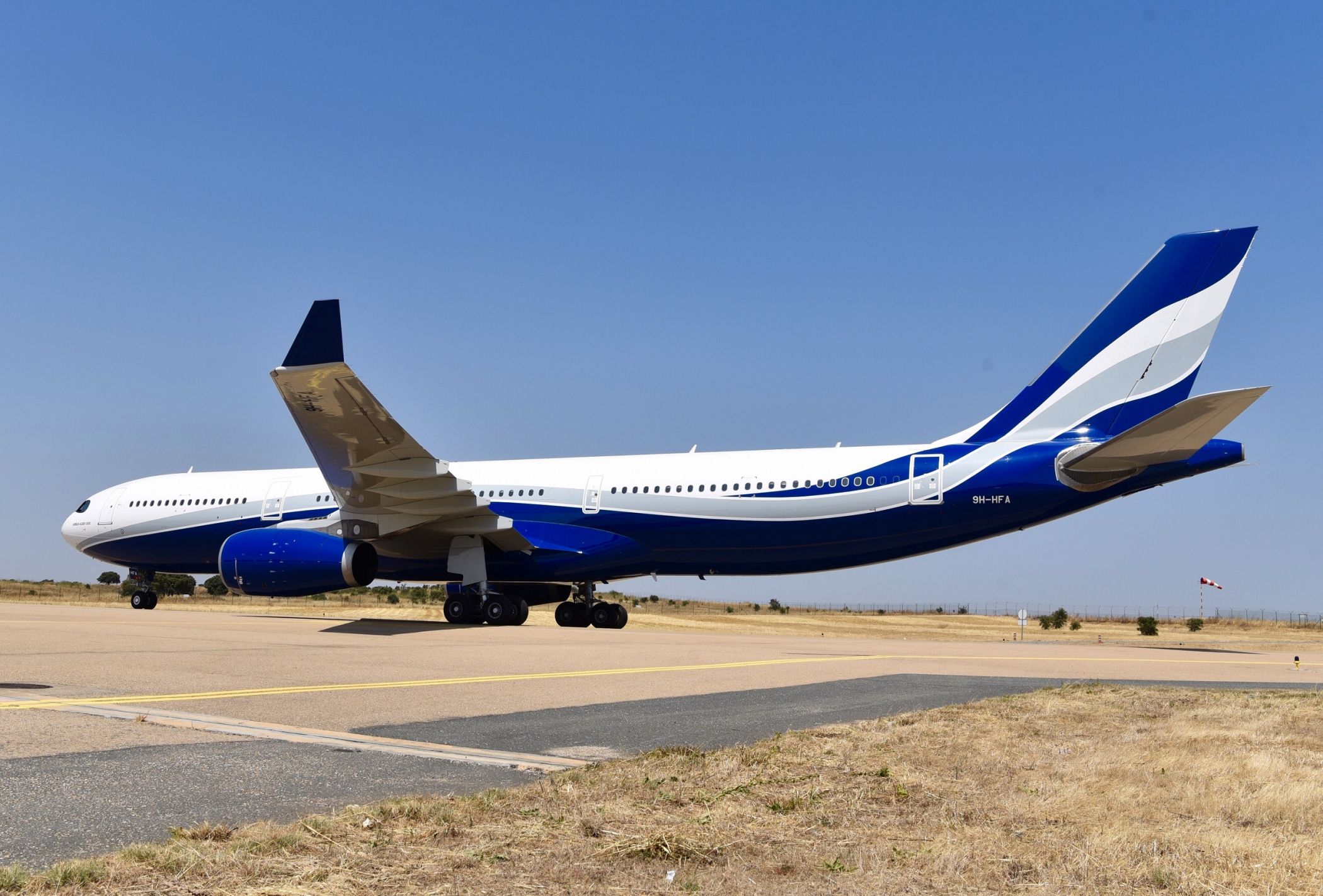 Photo: Hi Fly
One A330-300, 9H-POP, is currently on wet lease with Canadian leisure carrier Sunwing through the winter season, providing additional capacity on the airline's winter sun routes to Punta Cana (PUJ), Varadero (VRA) and Cayo Coco (CCC).
With a range of around 9,500 NM (15,500 KM), 9H-HFG could also serve popular tourist hotspots through the summer season, either as a charter service or leased out to any airlines looking to bolster their post-pandemic capacity in the short term.
"This aircraft is serving everybody, everywhere; from the biggest megacities to the smallest dream islands, this aircraft continues to please passengers and airlines alike," noted Hi Fly.
Have you flown on one of Hi Fly's Airbus A330s? What was your experience? Let us know in the comments.