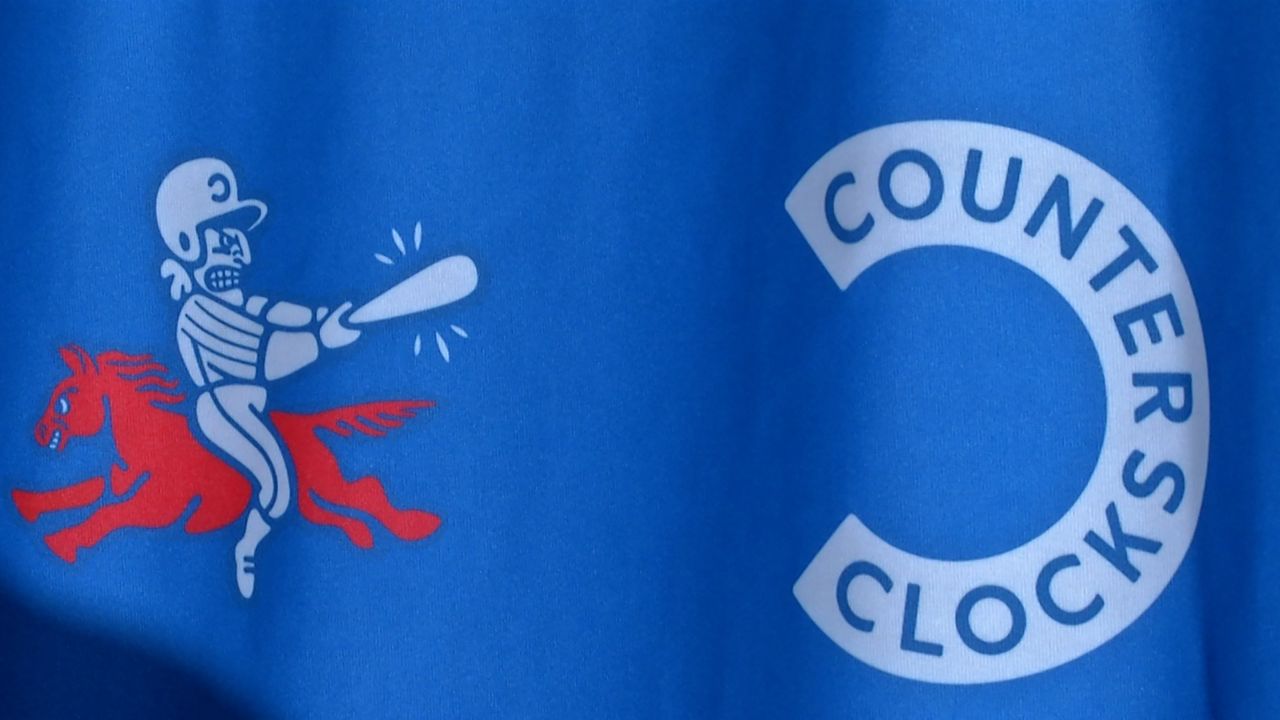 LEXINGTON, Ky. — The clock is ticking toward the start of baseball season and Lexington's professional baseball team is beginning a new era.
Formerly known as the Lexington Legends, the team announced a rebrand and will now be known as the Lexington Counter Clocks.
Counter Clocks' manager and former MLB catcher, Barry Lyons is new to Lexington but is clearly no stranger to a baseball diamond.
"It's energized me in a way I can't describe. It's been a really great process. Today is a huge day for us," Lyons said.
Lyons' playing career ended after being released from the New York Mets during spring training of 1996. Immediately, Lyons retired from playing catcher and went into the coaching world. He coached the Cincinnati Reds' single-A affiliate for three years. Lyons also served as a broadcaster for the Nashville Sounds and played a major role in bringing professional baseball to his hometown of Biloxi, Mississippi.
Now, after all his accomplishments, the 62-year-old returns to the dugout in Lexington.
"I've been away from the managing aspect of it but I still been involved in minor league baseball my whole life and my whole career, so this is a natural fit for me," Lyons said.
Lyons is one of many new faces tasked with putting a winning, yet entertaining product on the field this year for the Counter Clocks. General manager, Justin Ferrarella said Central Kentucky sports fans are loyal but expect excellence.
"The Legends were a great organization for 22 years and now you have a new owner, new changes coming to the stadium, new staff so why not start fresh, and we're excited. The team name we feel really speaks to Kentucky, speaks to what Lexingtonians are all about and we're just proud to be Lexington's team," Ferrarella said.
The name Counter Clocks pays tribute to the state's and Lexington's fame for horse racing. According to the team, horse racing originated in England and was run clockwise on grass. When the United States declared its independence from the British, some of the earliest Kentuckians changed the game, now running horses counterclockwise and on dirt.
"So the players run the bases; first, second, third and home counterclockwise and you also run on dirt just like horse races," said team owner, Nathan Lyons.
He purchased the team last fall and upon hiring Ferrarella as general manager and his uncle, Barry Lyons as manager; Nathan Lyons has committed to improving the fan experience. Lyons told reporters renovations are underway at the stadium and the team plans on hosting more promotional nights. He also said there will be an emphasis on entertainment between innings.
"Our goal and what we want to do is to create more fan amenities, more fan experiences; if you love baseball, great come out and see us. If you aren't a baseball fan, you can still come see us and have a good time," Nathan Lyons said.
The Counter Clocks are still finalizing their roster, but Barry Lyons said fans can expect to see a high-quality team.
"We'll have several players that have Major League experience albeit some of it brief stays but some of them have extensive MLB experience," Lyons said.
Opening Day for the Counter Clocks is April 28 against the York Revolution.
The Counter Clocks are part of the Atlantic League, one of the nation's top independent baseball organizations comprising 10 teams.